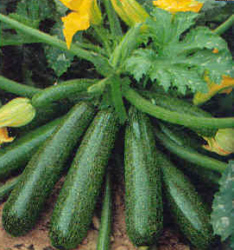 At this time of year we are heading into, there is such abundance of excess zucchinis; it is hard to figure out what to do with them all.
It reminds me of an old Red Green show I happened to catch once. A city man coming into their rural location asked if they locked their car or truck doors. The reply was, "not really, just in the late summer or early fall." Of course that got the reply, "Why only then?" The answer was; "If we go visiting at that time of year, when we get back to our pickups, we find that it is full of zucchinis that our host is trying to get rid of. The only solution is to lock all the doors and the box of the truck."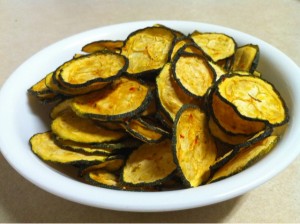 I have found two ways to use up lots of zucchinis. Zuc Chips and Zuc Relish. The first is quite simple, cut the zucs quite thin and dehydrate them. They make great zuc chips! I leave some plain, but you can season many in whatever flavor you like in potato chips. I like Balsam Vinegar and Salt. I also make Salt and Pepper, Rosemary and Salt, and a BBQ chip flavor. Just add the powdered seasoning to one side (or both) before putting into the dehydrator. They are quite satisfying in the winter and you only need a few to head off a chip graving monster.
My, and most of my guess favorite zuc recipe, is the zucchini relish though. I usually make it a few times over the late summer, often doing 4 – 5 times the amounts. They make great gifts in the winter. In fact we now plant twice as many zucchinis as we use to, as this recipe is such a hit.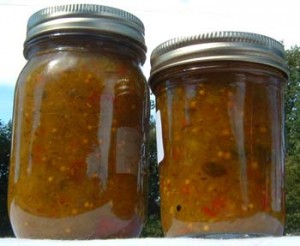 Ingredients
12 cups finely chopped Zucchini
4 cups chopped onions
2 large sweet red peppers, chopped
1 large sweet green pepper, chopped
1/3 cup pickling salt
2 cup organic brown sugar
1 Tbsp of nutmeg
1 Tbsp of turmeric
2 cup balsamic vinegar
¼ cup soy sauce
4 Tbsp horseradish
1 – 4 large hot pepper
In large pot combine zucchini, onions, sweet peppers with pickling salt. Cover and let stand 12 hours in a cool place
Drain and rinse vegetables, pressing out excess moisture; set aside
Place veg in large pot, stirring in sugar, nutmeg, turmeric, vinegar, soy sauce, horseradish and hot peppers; bring to a boil.
Reduce heat and gently
boil until thick ( about 45 min)
Yield 6 x 500 ml jars
I usually make 2 – 5 times this much. You can vary ingredient a lot